Effect of COVID-19 on pregnancy || COVID-19 pregnancy complications || Pregnant with COVID-19 symptoms || WHO guidelines
WHAT IS THE EFFECT OF COVID -19 ON PREGNANT WOMEN?
Current evidence suggests that pregnant women are less susceptible to COVID -19 than other healthy women or adults. Most of the pregnant women, roughly two-third with COVID-19 are asymptomatic and those with symptoms have mild cold or flu-like symptoms.
Hence, at present, it is not clear whether pregnancy will impact on the women who experience 'long COVID' or a post COVID-19 condition.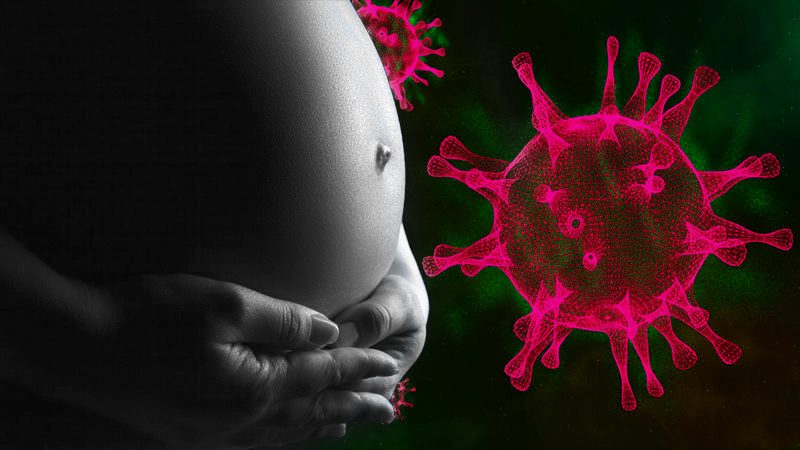 WHO ARE AT RISK?
1. The women who were in their third trimester of pregnancy, were found to become severely ill from COVID-19, according to the data from the UKOSS.
2. The study also stated pregnant women from Black, Asian and minority ethnic (BAME) backgrounds are more susceptible to COVID-19.
3. Pregnant women over the age of 35.
4. Pregnant women with a BMI of 25 or more.
5. Women with pre-existing medical problems, such as high blood pressure and diabetes, also appear to be at higher risk of developing severe illness.
    6. Studies have shown that there is a two to three times increased risk of giving birth prematurely for pregnant women who become very unwell with COVID-19. 
WHAT WILL BE THE EFFECT OF COVID-19 ON THE BABY IF THE MOTHER IS AFFECTED?
According to the current evidence if the mother is affected with COVID, the baby stayed unaffected and it does not cause any problems with the baby's development. No such reports of this are found so far.
There is no evidence to suggest that COVID-19 infection in early pregnancy increases the chance of a miscarriage.
Transmission of COVID-19 to a baby from it's mother during the pregnancy or childbirth or breastfeeding or staying together seems to be uncommon. Whether or not a newborn baby gets COVID-19 is not affected by the practice of above mentioned modes.
In most of the reported cases, even if the newborn babies developed COVID-19, very soon after birth, the babies remained well.
The premature babies are those who born before full term (before 37 weeks) are vulnerable – the earlier in the pregnancy a baby is born, the more vulnerable they are.
ARE PREGNANT WOMEN IN VULNERABLE GROUP?
Yes, pregnant women are in vulnerable group.
They are clinically vulnerable i.e. they are at moderate risk. As, pregnancy can alter how your body handles severe viral infections, and some viral infections such as flu, are worse in pregnant women.
Amongst pregnant women, those who are 28 weeks pregnant or beyond are at highest risk of becoming severely unwell.
WHAT ARE THE SYMPTOMS?
1. your baby is moving less than usual
2. you cannot feel your baby moving
3. there is a change to your baby's usual pattern of movements
4. you have any bleeding from your vagina
5. you're feeling very anxious or worried
6. you have a headache that does not go away
7. you get shortness of breath when resting or lying down
SHOULD I PLAN A PREGNANCY DURING THE COVID-19 PANDEMIC?
Becoming pregnant during the COVID-19 pandemic is a matter of personal choice. As mentioned above, there are no current evidence that suggests the baby get affected from it's mother.
WHAT IS THE ADVICE FOR THE PREGNANT WOMEN WITH COVID-19?
1. All pregnant women are advised to follow government guidance on staying alert and safe and to maintain social distancing.
2. Wash your hands regularly
3. Stay away from anyone who has symptoms of COVID-194. If you develop COVID-19 you are still most likely to be asymptomatic or have a mild illness from which you will recover fully.
5. It is important to seek medical help if you feel your symptoms are worsening or if you are not getting better, particularly if you are at higher risk of becoming seriously unwell and being admitted to hospital.
SHOULD I TAKE VITAMIN D SUPPLEMENTATION?
Vitamin D supplementation is recommended to all women during pregnancy.
There have been reports where people affected with COVID-19 with low vitamin D levels are at increased risk of serious respiratory complications.
People of northern hemispheres with dark skin (BAME background) with more melanin pigment are likely to have low levels of vitamin D. Therefore, all are advised to consume 10mg of vitamin D a day to keep their bones and muscles healthy.